ESD Cabinets | Antistatic ESD Furniture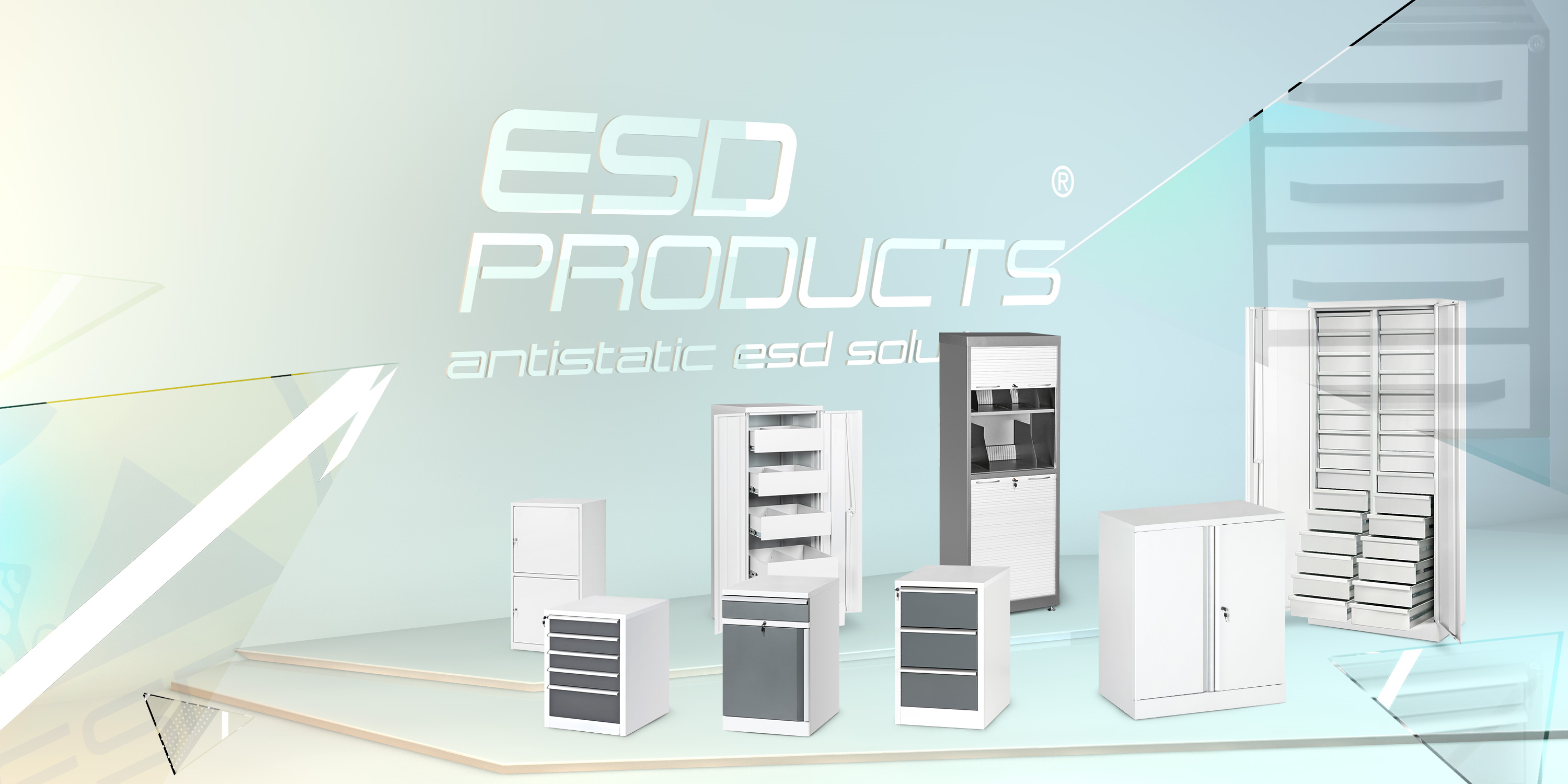 ESD Cabinets - ESD Cupboards - ESD File Cabinet - ESD Storage Cabinets
When building Electronic Workspaces ESD safe furniture is a necessity. AntiStatic-ESD-Solutions bvba accompany you as ESD Project Architecture & Interior Design.
AES furnishes ESD workspaces knowledgeable, thoughtful and smarter in ESD sensitive industries such as. Electronics, Semiconductor, Automotive industry. Space and Aviation industry, medical and health sector... which are prone to damage caused by electrostatic discharge (ESD).
Electronic furniture for your ESD Workshop, Static Safe Products such as Anti-Static Storage Furniture, Electrotechnic furniture, ESD Workshop equipment, ESD Anti-static Cupboard, ESD Cabinets, ESD Cupboards, ESD Devices, ESD Drawers, ESD Safe Tool Drawers, ESD Shelf Cabinets, ESD Shelving, ESD File Cabinet, ESD Storage Cabinets, ESD Wardrobes, ESD Workshop.
All according the IEC 61340
ESD Cabinets Products (14)