ESD Clothing | ESD Garment | Antistatic Fabric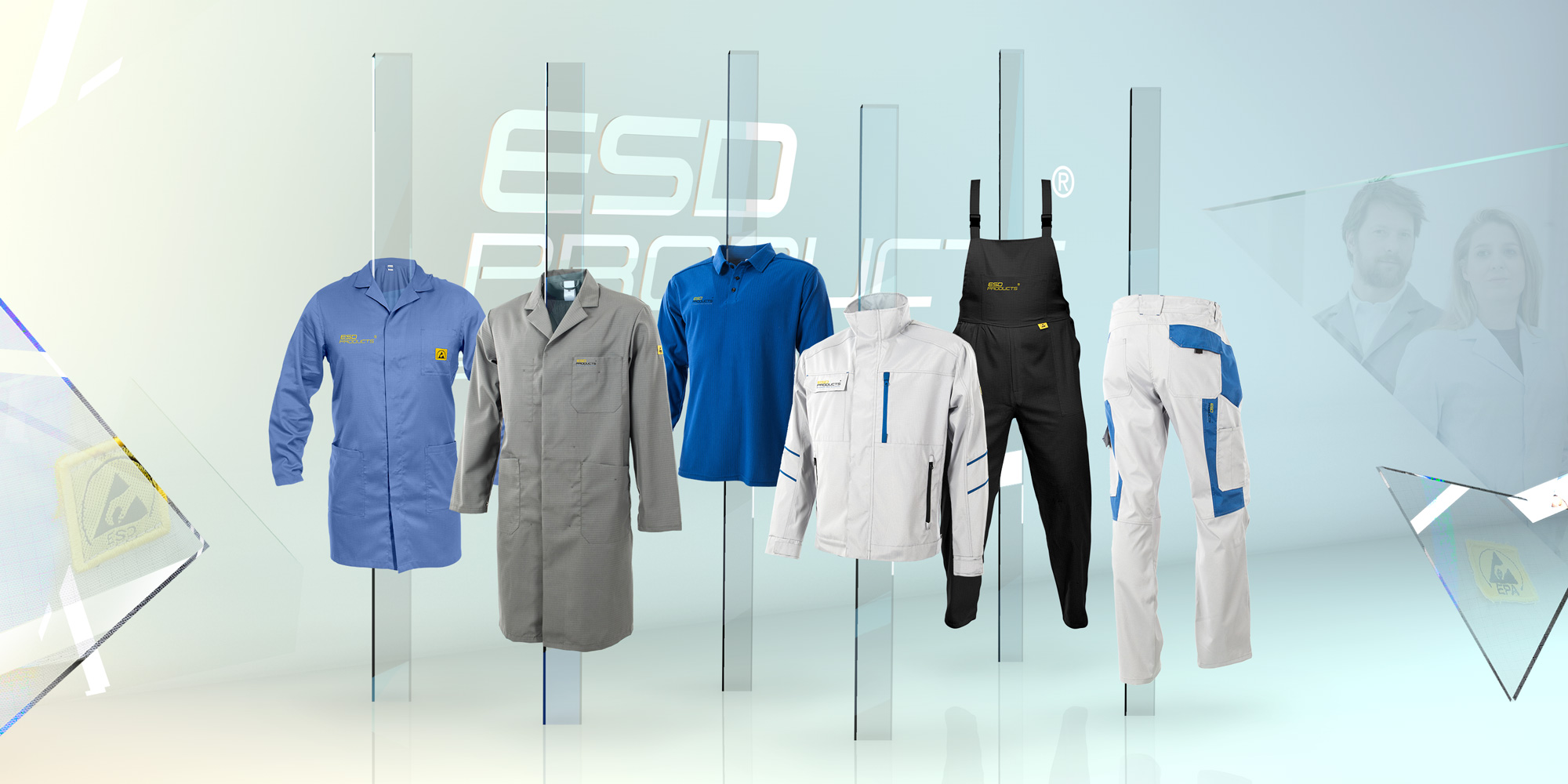 Why ESD Safe Clothing?
Each ESD garment should be compared to an ESD packaging (Faraday cage).
ESD clothing or workwear needs to protect sensitive components from harmful static charges.

Alternatively, clothing manufacturers are replacing the Bekinox metal yarn by Highly Conductive Carbon yarn.
The quality of this yarn is all decisive.

Independent tests have shown that the quality of an ESD garment is heavily determined by these conductive wire.
Test results indicate more than 50% of the ESD clothing now in use, after 10 washes, no longer meet the established international ESD standards
which means that your ESD clothes no longer have a protective effect after 5 months.
From this knowledge, Anti-Static ESD Solutions imposes very strict requirements before allowing an ESD Apparel in her ESD garment workwear collection.
All ESD clothes, AntiStatic ESD Jackets, ESD Lab Coats, AntiStatic ESD T-Shirts, ESD Polo shirts,
AntiStatic ESD Woven Shirts, ESD Sweatshirts, AntiStatic ESD Trousers/Pants, ESD Dungarees, AntiStatic ESD Cleanroom Coveralls,
ESD Cleanroom Lab Coats, AntiStatic ESD Gloves and finger cots, that you will find on our ESD shop guarantee minimum 50 industrial washes.

ESD garment and ESD clothing must be certified by reputable institutes in compliance with ESD-Standard IEC 61340-4-9: 2016
Electrostatics - Part 4-9: Standard test methods for specific applications - Garments ESD DIN EN 61340-5-1:2008
according to European standards and ANSI-S2020 according to USA standards.
ESD safe garments, whether we are talking about
ESD-Lab coats, ESD-Jackets, ESD-Polo-Shirts, ESD Trousers, ESD-Sweatshirts or ESD Fleeces,
Cleanroom clothing, must always be worn "closed", it is the Shielding packaging of the employee.

! "Starting from 50 pieces, we are tailoring models to your needs and requirements"
Antistatic ESD Clothing Products (59)