ESD Training | ESD Courses | ESD Pre-Audits | Support & Advice

---
Earthing - The Power of Grounding.
ESD Training: Modern Electronic Industries are obliged managing an "ESD-Program"
as an integral but logical part of a complete quality program.
In fact, those who do not have an active ESD-Training-Program puts themselves and their customers at risk.
The International ESD Standards IEC 61340-5-1 & 61340-5-2 and ANSI S2020 state: ESD Training
is essential and needs to be part of employee introduction courses.

Relevant structured ESD training or courses must be provided for all personnel
who handle, procure, design, specify or determine ESDS aspect in any way, including supervisors and managers.

Special emphasis should be placed on training of personnel who are to undertake field work.
Subcontractors, cleaners and temporary personnel need to receive awareness or appropriate training for their activities.
Visitors must be made aware of your local ESD handling procedures, ESD training is necessary!
Personnel need to be trained to employ effectively the materials, equipment and procedures
provided in accordance with this technical report and to understand why electrostatic precautionsare needed
in order to have an effective ESD secured safety process.
AntiStatic-ESD-Solutions is an International ESD total project designer.
We operate worldwide and provide our customers with the right ESD-tools & Solutions,
ESD-products and ESD-information as well as advice and counseling
on "ESD-safe" implementation within specific environments according to ESD-Standards.

We also share our ESD knowledge with our customers and provide practical,
interactive ESD-Trainings and ESD-courses.

AntiStatic-ESD-Solutions is a Certified ESD-Auditor
Fully compliant with ANSI S2020 & IEC61340-4-1:95/ 5-1/ 5-2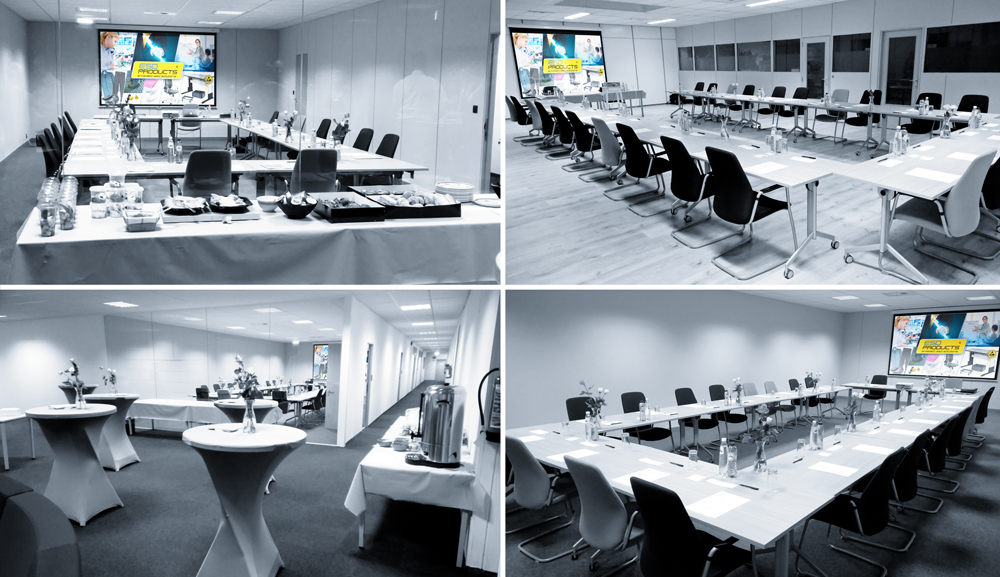 History of ESD
Recognition of ESD
Theory of electrostatic charging
Acceptance of ESD
Methods to prevent damage by ESD
What is ESD and terms
ESDS sensitivity
The Basics of the Triboelectric Charge
Basic knowledge of electrostatic discharge
Identification of sensitive devices (ESDS)
The limits of ESD protection measures
What are charges
What are discharges
ESD damage
ESD damage models
How do we prevent damage by ESD
ESD action plan or approach
Knowledge of ESD protective equipment and items
Special handling procedures
ESD internal pre-audit checklist
Awareness of the 61340-5-1 Technical Report
Use of new techniques & processes before implementation
Any conflicts with safety requirements
High voltage precautions, if required
Control exam from ESD Awareness Training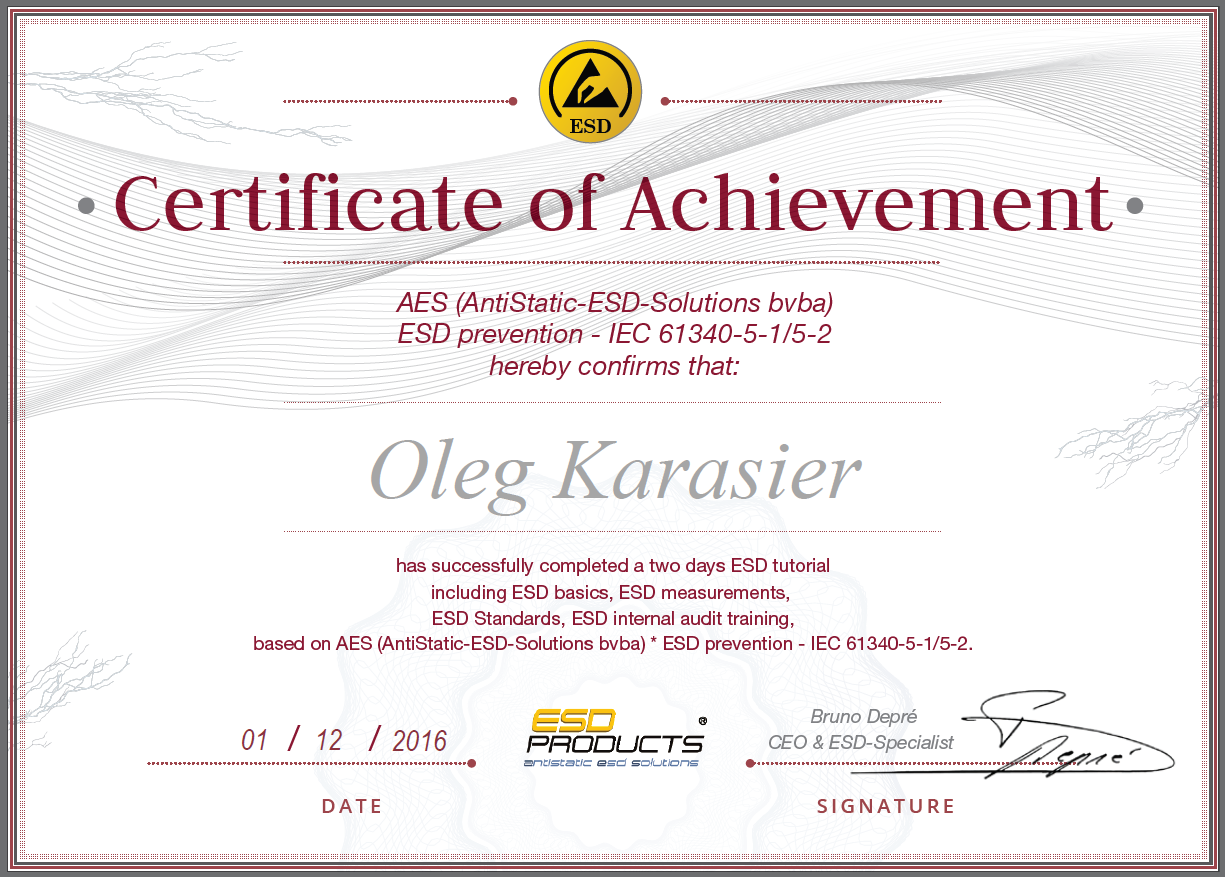 Follow-on trainings should be provided at an appropriate (documented) interval specified by the ESD Coordinator.

If interested, please click here for more information.
ESD TRAINING & SUPPORT Products (37)